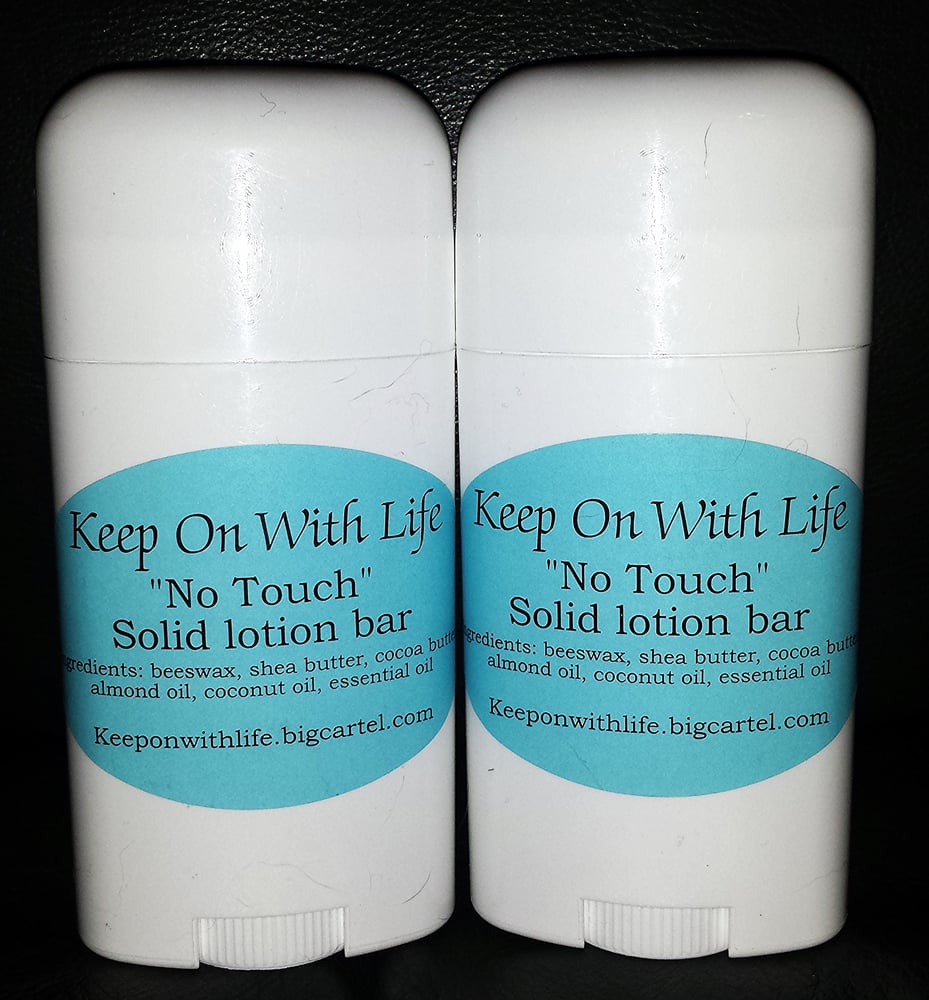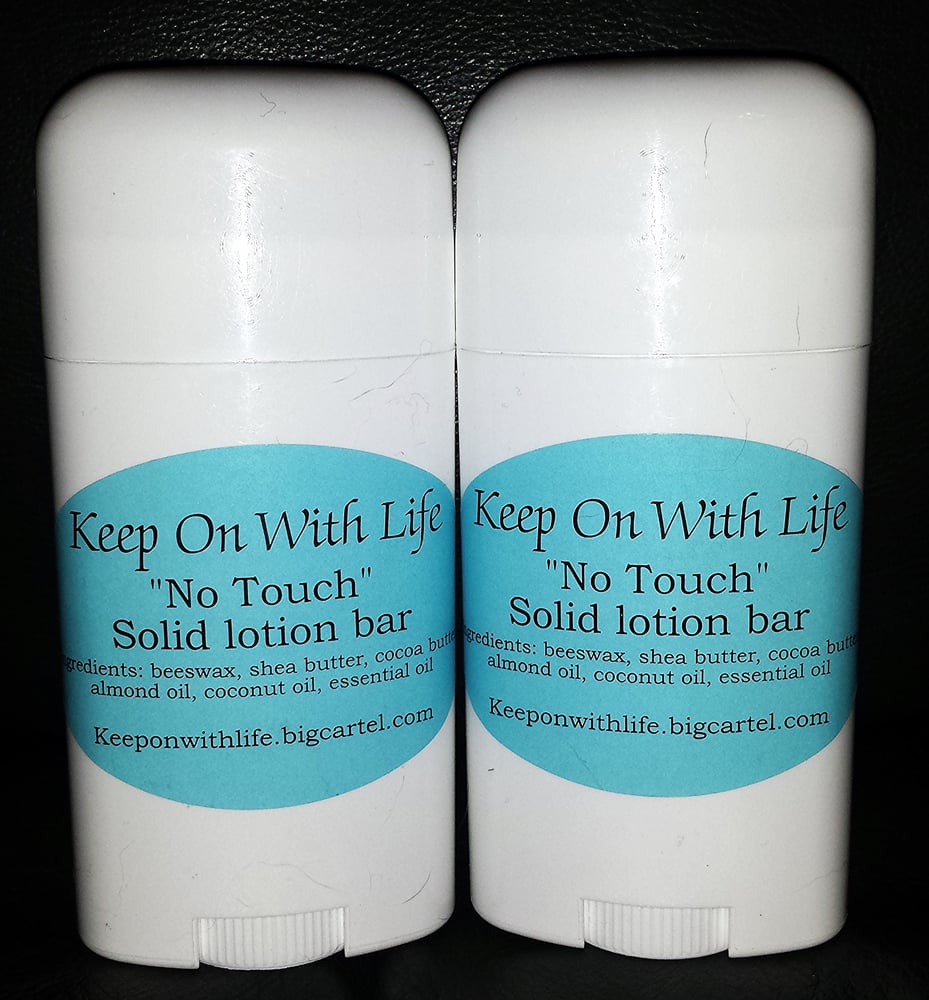 "No Touch" Solid Lotion Bar
$10.00
Solid lotion bars are great for applying lotion to larger sections of your body quickly, but without the buildup of lotion all over the fronts of your hands. It also means you use less because you are only applying it where it is needed.
Don't want to stop knitting to put lotion on and have to wait until it soaks in before picking your yarn up again? Are you working on your latest scrapbook page, notice your dry hands, but don't want to stop and wait for lotion to soak in before touching the pages again? Do you sit at a computer for long periods of time and would like to moisten your hands without having to worry about getting the keyboard all oily? Perhaps you work in the medical field and have to wash your hands numerous times per day and your knuckles are drying out, but not the fronts of your hands. Simply apply lotion to the desired location(s) then continue on with what you were doing.
All lotion bars are made by me in my home and contain 100% natural ingredients. You will never have to worry about chemicals in this lotion.
Contains: beeswax, shea butter, cocoa butter, almond oil, coconut oil, essential oil (except for unscented).
It's the lotion that doesn't slow you down. Just put it on and Keep On With Life!
**International customers**I have Canada, Australia, France and the UK shipping costs set up. If you are from a country other than those, please email me and I will get you set up.